Dental Expertz Clinic is a specialist Cosmetic Dentist Clinic in South Mumbai that offers a range of cosmetic dentistry services.
Who is a Cosmetic Dentist?
A cosmetic dentist is a dental specialist who specializes in improving the appearance of a person's teeth, gums, and bite. They offer a variety of cosmetic dental procedures such as teeth whitening, dental bonding, porcelain veneers, orthodontics, and dental implants. Cosmetic dentists can also help patients to correct misaligned teeth, chipped or cracked teeth, and to enhance the overall look of their smile. They work to achieve a patient's aesthetic goals while also ensuring long-term dental health.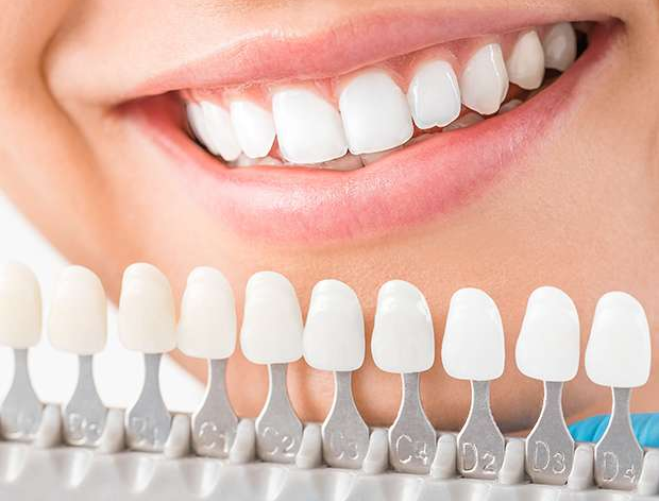 Dental Expertz Clinic is run by a team of highly skilled dentists who are dedicated to providing quality dental care to their patients.
The clinic offers a range of cosmetic dental services such as teeth whitening, porcelain veneers, dental implants, ceramic crowns, and smile makeovers. These treatments are designed to enhance the appearance of a patient's smile by addressing various issues such as discolored teeth, chipped teeth, misaligned teeth, missing teeth, and more.
At Dental Expertz Clinic, we use the latest technology and techniques to provide patients with the best possible results. We take a personalized approach to every patient's treatment plan and ensure that each patient receives the most appropriate treatment for their individual needs.
The clinic also places a strong emphasis on patient comfort and aims to provide a relaxing and comfortable environment for all patients. They are committed to ensuring that each patient has a positive dental experience and strives to make every visit to the clinic a pleasant one.
Overall, Dental Expertz Clinic is an excellent choice for anyone looking for a cosmetic dentist in South Mumbai. With their skilled team of dentists, personalized treatment approach, and emphasis on patient comfort, patients can be assured of receiving the best possible dental care.
Dental Expertz Clinic is a well-known cosmetic dentist clinic in Agripada, Mumbai. The clinic offers advanced dentistry services, including a wide range of cosmetic dentistry procedures to enhance the appearance of your teeth and smile.
The team of experienced and skilled dentists at Dental Expertz Clinic is dedicated to providing patients with personalized and high-quality cosmetic dental care. The clinic offers a range of cosmetic dental treatments, including teeth whitening, dental veneers, orthodontics, dental implants, and more.
The clinic utilizes state-of-the-art technology and techniques to ensure optimal results and patient satisfaction. The dentists at Dental Expertz Clinic use digital smile design to help patients visualize their treatment outcomes before it begins, enabling them to make informed decisions about their dental care.
Additionally, the clinic maintains strict sterilization protocols to ensure patient safety and prevent cross-infection. The dentists at the clinic are committed to ongoing education and training to deliver the latest advances in cosmetic dentistry to their patients.
If you are looking for a cosmetic dentist clinic in Agripada, Mumbai, Dental Expertz Clinic is a trusted and reliable choice. Book an appointment today to transform your smile with their expert cosmetic dental care. To know more about us View More