Dental Expertz Clinic is a well-known Tooth Jewellery dentist clinic in South Mumbai. At Dental Expertz Clinic, we use state-of-the-art technology and techniques to ensure a comfortable and painless experience for our patients. Our dentists will carefully examine your teeth and gums to determine the best placement for the tooth jewel.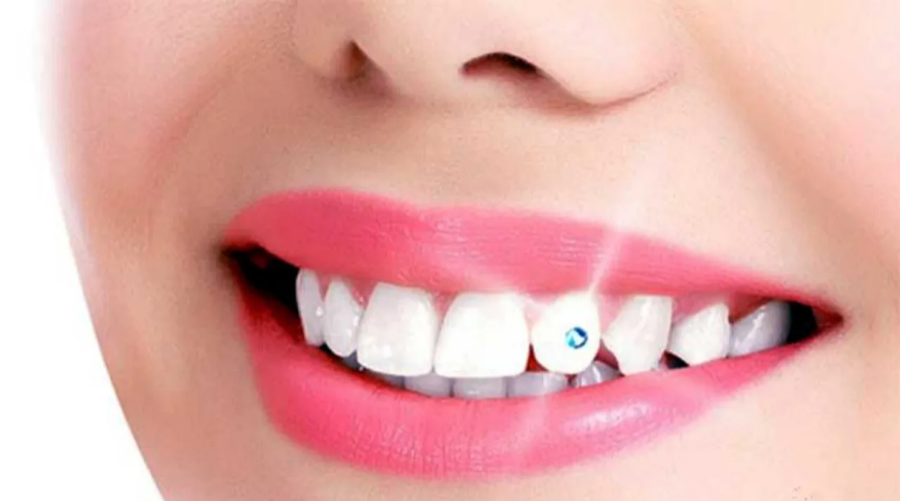 What is a Tooth Jewellery?
A tooth jewellery dentist is a dental professional who specializes in placing decorative gems, crystals, and other adornments on the teeth of their patients.
This process involves placing a small gem or jewel on the surface of the tooth with a safe adhesive, giving the patient a unique and stylish appearance.
Tooth jewellery dentists typically work in cosmetic dentistry practices and offer a range of services, including teeth whitening, veneers, and tooth jewellery.
They are trained to assess the patient's dental health and select the appropriate tooth jewellery that will be safe and non-invasive. Overall, the goal of a tooth jewellery dentist is to help their patients achieve a beautiful, confident smile.
Dental Expertz Clinic is a leading dental clinic in Agripada that offers a range of dental services including tooth jewellery. Our team of experienced and skilled dentists can help you enhance the appearance of your teeth by adding a sparkling and attractive jewel to it making us the best Tooth Jewellery dentist clinic in South Mumbai.
Tooth jewellery is a safe and non-invasive cosmetic dental procedure that involves attaching a small, sparkling jewel to the tooth with dental adhesive. Our tooth jewellery is made of high-quality materials that are safe for your teeth and gums, and it can last for several months or even years with proper care.
If you're looking for a tooth jewellery dentist clinic in Agripada, look no further than Dental Expertz Clinic. Contact us today to schedule an appointment and get ready to add some sparkle to your smile!
Dental Expertz Clinic is a well-known dental clinic located in the heart of South Mumbai. The clinic is known for its exceptional dental treatments and services, which are provided by a team of experienced and skilled dental professionals.
One of the unique services offered at Dental Expertz Clinic is tooth jewellery. Tooth jewellery involves placing a small diamond or crystal on the surface of the tooth to create a dazzling and unique smile. This procedure is non-invasive and can be done quickly and painlessly.
At Dental Expertz Clinic, the team takes great pride in providing patients with the best possible dental care. They are committed to staying up-to-date with the latest dental technologies and innovations to ensure that they are always providing the best possible treatments.
If you are interested in tooth jewellery or any other dental treatment, contact Dental Expertz Clinic today and to Know More