A dental surgery clinic is a medical facility that specializes in the treatment of dental problems using surgical procedures. The clinic is equipped with state-of-the-art equipment and staffed with qualified dentists and oral surgeons. Common surgical procedures performed in dental clinics are tooth extraction, dental implant placement, bone grafting, root canal therapy, gum surgery, and orthodontic surgery. Prior to any surgery, the clinic staff conducts thorough evaluations, medical histories, and X-rays to ensure the proper diagnosis and treatment plan for each patient. The goal of a dental surgery clinic is to provide patients with the best possible care, comfort, and outcomes for their dental health.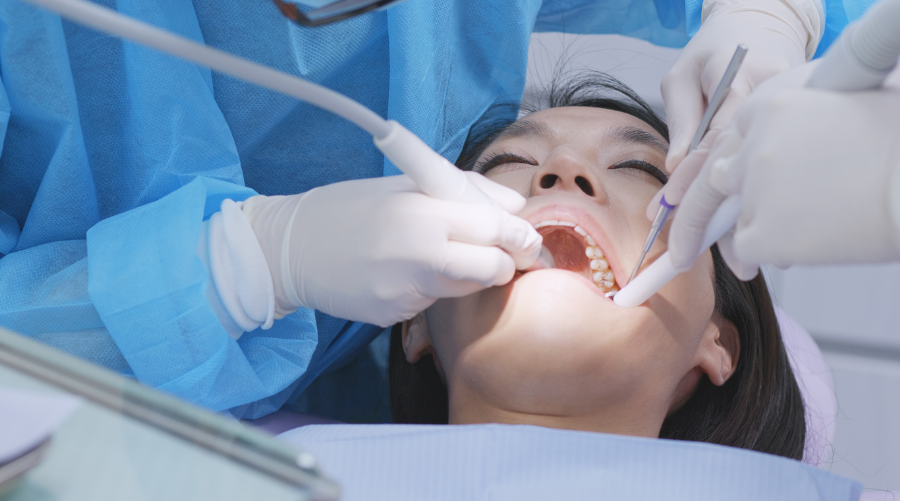 Why Us?
Dental Expertz Clinic is a leading dental surgery clinic in South Mumbai that offers a comprehensive range of dental treatments to patients of all ages. With a team of highly trained and experienced dentists, the clinic provides advanced dental care services using the latest technology and techniques.
At Dental Expertz Clinic, patients can expect a warm and welcoming environment where their dental needs are met with the utmost care and attention. The clinic offers a wide range of dental treatments, including general dentistry, cosmetic dentistry, restorative dentistry, orthodontics, and more.
The dentists at Dental Expertz Clinic are committed to providing personalized care to every patient, taking the time to understand their individual needs and concerns. They work with patients to develop treatment plans that are tailored to their specific needs and goals, ensuring that they achieve the best possible outcomes whcih makes us the best Dental Surgery Clinic in South Mumbai.
Whether you need a routine dental check-up or a complex dental procedure, Dental Expertz Clinic is the place to go for quality dental care in South Mumbai. So, if you're looking for a reliable dental surgery clinic in South Mumbai, look no further than Dental Expertz Clinic.
Dental Expertz Clinic is a reputable dental surgery clinic located in Agripada, Mumbai. The clinic is equipped with advanced dental technology, experienced dental surgeons, and skilled staff who provide personalized and effective dental treatments to patients.
The dental surgery services provided at Dental Expertz Clinic include:
Dental implants
Oral surgery including wisdom teeth extraction
Root canal treatment
Crown and bridge treatment
Gum disease treatment
Dentures and partial dentures
Orthodontic treatment including braces and Invisalign
Teeth whitening
The clinic has a warm and relaxing environment with friendly staff who ensures that patients feel comfortable and at ease during their dental treatments. The dental experts at the clinic are dedicated to providing high-quality dental care to their patients at affordable prices.
In conclusion, Dental Expertz Clinic is a trusted dental surgery clinic in Agripada that provides a wide range of dental services to meet the needs of patients. Whether you need a routine teeth cleaning or a more complex dental procedure, the experts at the clinic are equipped to provide top-notch care.
To know more about us View More